Leasing a THEMYS H2
Date: - Categories: Product & Brand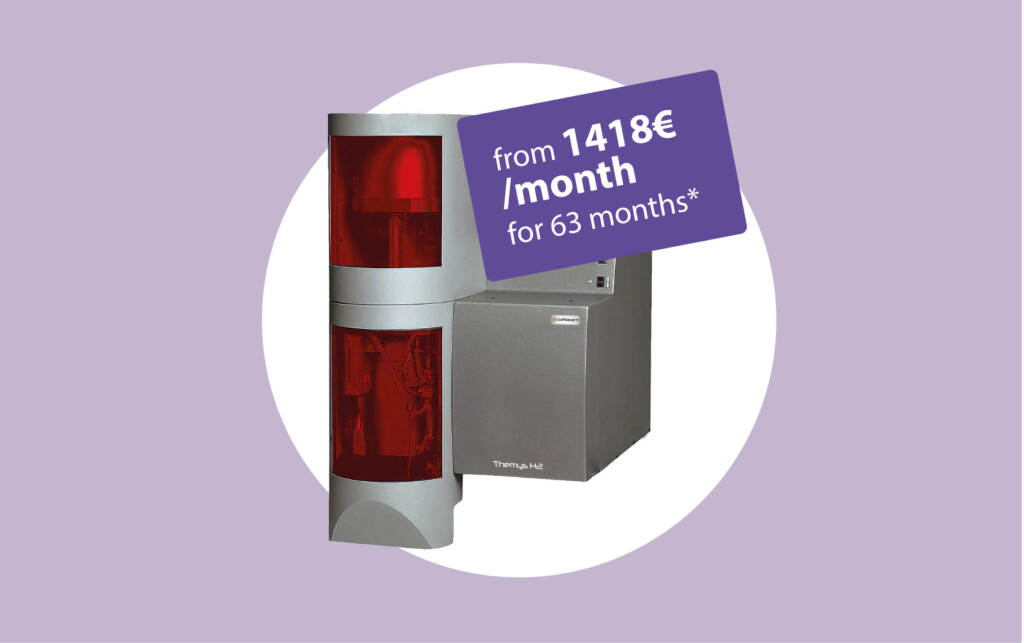 Your Platform for Safe Experiments under Hydrogen
This leasing offer gives you access to a high-quality, and work under hydrogen atmosphere:
THEMYS H2 is dedicated to materials characterization under hydrogen. You can use it for Secured Temperature, Mass Variation, Heat & Heatflow, Evolved Gas measurements 
Thanks to our partnership with the Grenke Financial Group, we can work flexibly with you to provide a leasing solution to meet all of your instrument and servicing needs.
* Rate applicable only in France, Switzerland, Germany and the United States (1575$). For other areas, please contact your local contact. 
ULTRA-HIGH TEMPERATURE CAPABILITY

to 1750°C with a single furnace

MULTIPLE BUILT-IN SAFETY SYSTEMS

for instrument and user's secured operations

HIGH ACCURACY & VERSATILE

hang-down symmetrical beam balance specifically designed for TGA applications

VERY HIGH TEMPERATURE DTA

technology up to 1750°C
Don't miss out on the benefits of leasing:
DIVERSIFY YOUR FUNDING SOURCES

Financial leasing is a method of acquisition. It is a source of financing not to be neglected. You increase your purchasing power

CONTROL YOUR BUDGET

From 12 to 63 months, you choose your rental period. From the beginning to the end of the contract, you know the amount of your leasing fees and you control your budget.

PRESERVE YOUR CASH FLOW

You smooth the investment over time. Zero VAT advance. Use your cash to invest in your core business.

REDUCE YOUR INDEBTEDNESS

Financial leasing is recorded in your company's income statement. It is an operating expense that has no impact on your balance sheet or your debt ratio.
Contact us for a financing offer simulation
Payment and financing solutions
You would like to acquire a new device while taking advantage of flexible payment terms?