Calvet DC Alexsys
Heat and Heat Capacity measurements up to high temperatures.

For Capable and Highest Accuracy Drop Calorimetry
CALVET DC ALEXSYS uses a 3D sensor based on thermocouples' networks, dedicated to the drop calorimetry method.
Drop calorimetry consists of letting a sample fall (at room temperature) into the sensor (at high temperature).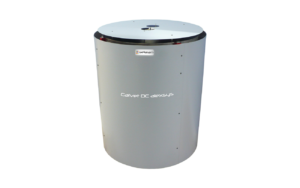 Applications
Interested in the stability of metals, alloys, ceramics or minerals? You can enjoy drop calorimetry measurements: heat of formation, heat capacity, heat content. They help to predict materials' reactivity and structure changes. They are also used in methods for calculation of phase diagrams (like CALPHAD).
Why is it Unique?
BEST IN CLASS HIGH TEMPERATURE MEASUREMENTS BY DROP CALORIMETRY

improved heat capacity, heat of phase transitions, heat content measurements

HIGHLY SENSITIVE HIGH TEMPERATURE 3D SENSOR

dual drop capability with a measurement drop tube and a reference drop tube

ISOTHERMAL CONDITIONS

up to 800 or 1000 °C

FINE CONTROL OF THE SAMPLE REACTIVITY

and preserved sensor lifetime with various protections and inerting options
Documentation
Access the most relevant documents about our solutions and their use.
Request a quote for Calvet DC Alexsys
Access premium documentation
Benefit from detailed application information