For Capable Calorimetry, with large samples
CALVET calorimeters have their 3D sensors in common.
They are made of a network of thermocouples surrounding the measurement cells. Basically, no heat is lost during measurements.
CALVET LV operates in isothermal conditions only, with large samples.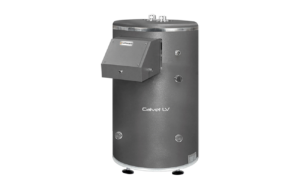 Applications
CALVET LV is ideal for any application requiring accurate measurements on large samples. It is especially well-suited for the characterization of batteries, building materials or for studying the metabolism of small animals.
Why is it Unique?
HIGHEST HEAT MEASUREMENT ACCURACY

with Calvet 3D sensor based on thermocouples with Joule effect calibration

ISOTHERMAL CONDITIONS

from ambient to 200 °C

LARGE SAMPLE VOLUMES

up to 100 mL, or two D-type batteries

CONVENIENT INTERCHANGEABLE CRUCIBLES AND CELLS

to perform even the most demanding
experiments using one instrument :
• high pressure (up to 350 bar) and high vacuum
• pressure resistance, measurement and control
• mixing/stirring experiments
• batteries charge/discharge cycles
Documentation
Access the most relevant documents about our solutions and their use.
Application notes
Specifications
Request a quote for Calvet LV
Access premium documentation
Benefit from detailed application information