FLEXI BALANCE uses a well proven mass variation technology.
It is based on a horizontal beam and an electro-optical detection system.
The sample is hung inside the user's equipment (e.g. furnace, reactor or instrument) using a thin thread attached to the horizontal beam.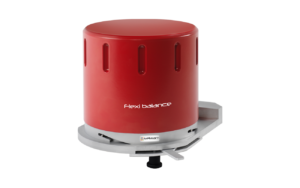 Applications
FLEXI BALANCE applications range from catalysts characterization to solid-gas reactions like oxidation or reduction. It also includes sorption of water or other vapors and gases.
Why is it Unique?
HIGH ACCURACY HANG DOWN SYMMETRICAL BEAM BALANCE

With continuous sample mass variation measurement.
Signal stability ideal to perform long term experiments.
High loading capacity up to 100g on certain models.


EASY ADAPTATION AND INSTALLATION

Standard connection flanges, with possible customization to special furnaces, reactors, climate chambers or larger instruments.
Easy adaptation to gloveboxes.
Motorized balance lift available.

EASY TO USE

Software controlled from a PC or laptop. On-request adaptation to other acquisition systems. Data treatment software available.
Documentation
Access the most relevant documents about our solutions and their use.
Request a quote for Flexi Balance
Access premium documentation
Benefit from detailed application information