Themys LV
For Temperature, Mass Variation, Heat & Heatflow, Dimensional variation, Evolved Gas measurements with large samples.

Your Versatile Platform for large volume samples
THEMYS LV is a large volume (samples up to 18 mL) and high temperature (up to 2000 °C) thermal analysis platform.
It is made possible thanks to the combination of a heavy duty balance and of a furnace among the largest on the market.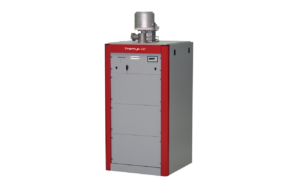 Applications
THEMYS LV can be used for the applications of other THEMYS line solutions, but it becomes essential as soon as the sample size needs to be larger. It includes raw materials testing, oxidation & corrosion of metal parts, and the pyrolysis of wastes.
Why is it Unique?
ULTRA-HIGH TEMPERATURE CAPABILITY

to 2000 °C with a single furnace

LARGE VOLUMES

for testing more significant sample sizes

HIGH ACCURACY & VERSATILITY

hang-down symmetrical beam balance, specifically designed for TGA applications

MODULAR ADAPTATION ALLOWING

up to 2000 °C: TGA, DTA, TG-DTA, TMA up to 1600 °C: TG-DSC, DSC

TMA MODULE WITH PRESERVATION OF SAMPLES

due to low load vertical system

EXTERNAL COUPLING CAPABILITY

designed for evolved gas analyzers
Documentation
Access the most relevant documents about our solutions and their use.
Application notes
Specifications
Request a quote for THEMYS LV
Access premium documentation
Benefit from detailed application information