A whole new world !
Date: - Categories: People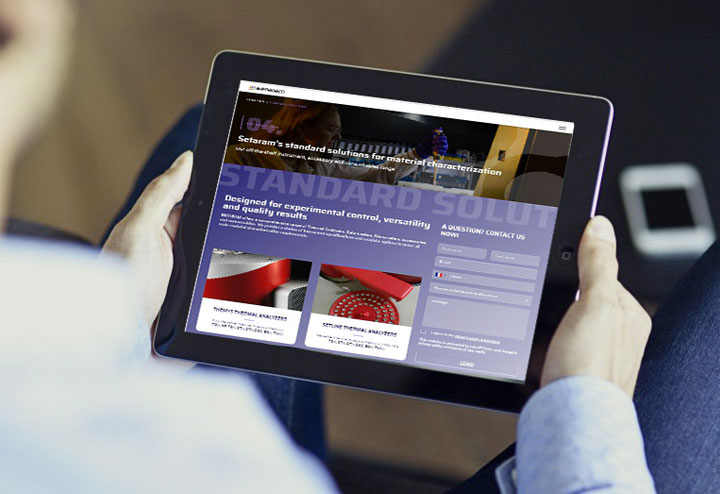 Welcome to Setaram's new digital presence
To provide our customers, distributors and partners with a more enjoyable and seamless brand experience, we've been working hard on a new digital interface that we're pleased to unveil today.
The most notable change is our new website – completely redesigned from scratch.
Apart from Setaram's new visual brand identity (see our news "New Brand Identity"), the new structure of our website is to better support your information needs and browsing experience – whether on mobile or desktop.
Our new website also includes helpful new features, such as the solution selector. This innovative tool takes the pain out of any purchase decision by automatically generating the instruments that best meet your material characterization needs.
Go on, give it a go !
To further strengthen our digital footprint, a new social media plan is in place as one part of a busy new content calendar. So don't forget to follow us on our new LinkedIn page, to be kept aware of relevant news and to get in touch with us at any time.
Stay tuned, we'll be releasing exclusive digital content in the coming months.