Simplification at its best
Date: - Categories: People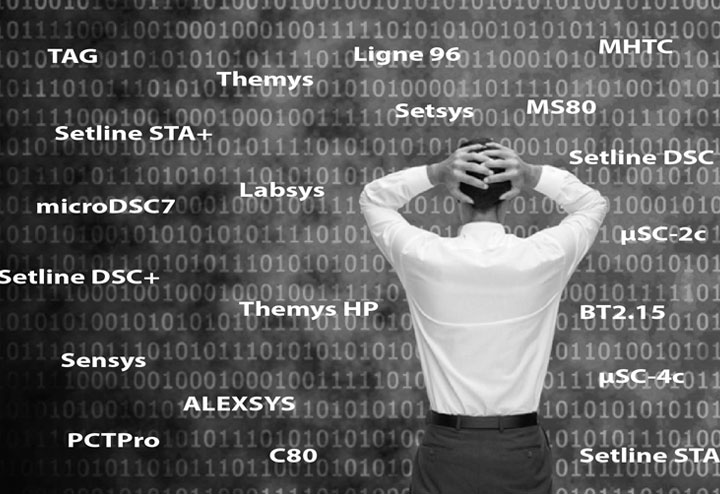 Setaram makes your life easier
Setaram offers a comprehensive range of solutions that has grown year after year.
With the aim of making our offer more accessible and intuitive, we've re-defined our portfolio creating 7 new product families (listed below), and renamed the instruments within them:
Themys family | High Performance Thermal Analysis line
Calvet family | Calorimetry line
Microcalvet family | Microcalorimetry line
Gaspro family | Gas sorption line
Setline family | Simple Thermal Analysis line
Flexi family | Plug-in accessory line
Specialized Process Safety family | Thermal and pressure hazards evaluation line
These families comprise of instruments that either share a main common element or serve similar purposes, thus making our portfolio easier to navigate and match to your material characterization needs.
If you're familiar with our old product names and want to see how they've evolved under the new naming approach, this reference table is your guide.
(Re)discover Setaram solutions on our new website. If you have any query just fill out our simple contact form and we'll get right back to you.