A new technological challenge is achieved!
Date: - Categories: People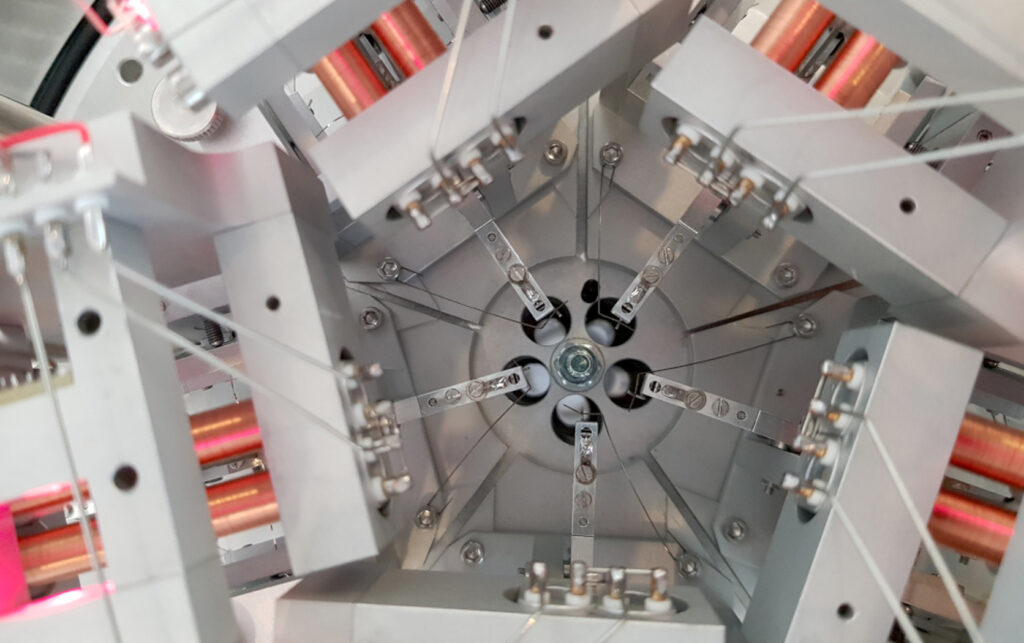 We are proud to present our latest custom development:
A new thermogravimetric analyzer, based on a high rate furnace and equipped with 5 balances.
Three key challenges were overcome:
1- Simultaneous mass variation measurements of 5 samples under a controlled oxidizing atmosphere.
2- Very fast heating and cooling rates (up to 600K/min) up to temperatures as high as 1200°C
3- Virtually identical temperature and atmosphere conditions. It is important to either compare different materials subjected to the same aging cycle, or to test several samples of the same material at the same time.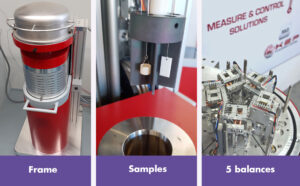 Main instrument features:
— Up to 10 K/s heating and cooling rate, up to 1200 °C reached in only 6 minutes, and with a 0.1 °C stability: by means of an image furnace, also called mirror furnace. It is based on an optical principle, with mirrors that concentrate the power from a radiating source on to the samples.
— Five samples weighted simultaneously in a single furnace made possible by five high-precision balances placed symmetrically in a five-fold star-shape.
— The combination of this furnace and balance allows for testing accurately large samples up to 25 mm.
If you require customized instrumentation in a specific environment, please contact us. We will be happy to advise and develop a solution for your particular needs.
This instrument is located in the Chemistry and Physics of Solids and Surfaces Department at "Institut Jean Lamour", one of our long-standing customers.
It was developed specifically for cyclic thermogravimety, a state-of-the-art technique for studying the oxidation dynamics and aging of high-performance alloys and ceramics.
Cyclic thermogravimetry is therefore a particularly valuable technique for space and aeronautic industries, where addressing aging of alloys and ceramics is strategic.